Ultra simple SFTP server for Windows
Published: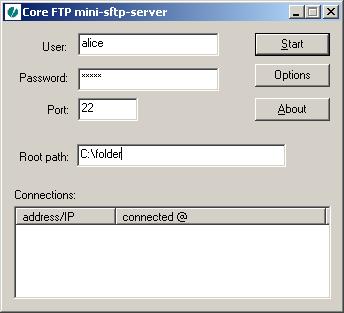 Was going to test some code the other day which needed to talk to an SFTP server. Stumbled over a small gem which was super simple to use. It's called Core FTP mini-sftp-server. No installation, no tricky stuff. Just download and run. Great stuff 🙂
📝 They also have a not-mini-sftp-server, which is the first dowload, so make sure to get the right download link.